A man was ticketed in New York City on Wednesday for a unique reason. He wasn't speeding up or breaking other obvious traffic rules, and there was no alcohol involved either. What he did, though, made the officer stop and think correction is needed.
Why was it? Because of whom or rather what was not sitting on the other side of the driver!
Fake car passengers can lead to tickets, so beware! They will not be accepted if spotted by law enforcement.
Justin Kunis, 20, recently got a ticket after he was caught driving in the HOV lane on the Long Island Expressway. What led to the ticket though?
It was the mask attached to his front passenger seat, as Fox News reports.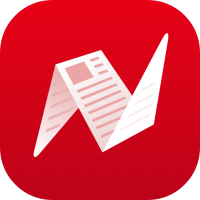 How did it all happen?
As the authorities revealed, an officer driving on the expressway near the Sagtikos Parkway at exit 52 became suspicious about the front seat passenger inside a 2017 Nissan sedan. This was happening at about 7:15 p.m.
The officer then stopped the car. After that he found out that Kunis had attached a mask to the front passenger headrest. As the Suffolk County Police said, it was not acceptable to try and make it look like there was a passenger in the vehicle, travelling with the driver.
The incident could be seen as setting a standard for what you are allowed to keep in your car. And pretending to travel with someone might help you out emotionally, but it is not something to consider on the road. Pets are the best alternative if family or friends are not around for a drive!
Justin Kunis was ticketed for the HOV lane violation in New York City.