The concert promotor for the Orlando show has insisted that unvaccinated fans are not being stopped from coming to have fun.
As it turns out, they will be able to enter VFW Post 39 in St. Petersburg even if they don't have the vaccine. All they have to do is hand out $999.99 for each ticket!
The big difference in prices between vaccinated fans and those not immunized yet, from $18 to $999.99, has sparked angry reactions and discrimination allegations. Many fans feel dismayed by this choice, especially those that do intend to get the vaccine but have not been able to do that yet.
Teenage Bottlerocket will be playing in Orlando on June 26. Their comeback is, however, shaded by the argument related to ticket prices.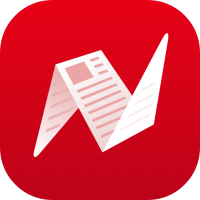 Why the difference though?
"I'm not denying entry to anyone. I'm just offering a discount," promotor Paul Williams said for the Washington Post.
The problem is such differences between ticket prices fly in the face of Gov. Ron DeSantis' recent executive order, which makes it clear that businesses can't force patrons to prove whether they've been vaccinated against COVID-19 or not. A law has also been signed which threatens businesses that breach the rules with fines, as news outlet reports.
"Charging higher ticket prices for individuals who do not furnish proof of vaccination unfairly discriminates against people who have enumerated rights under Florida law," Christina Pushaw, press secretary for the DeSantis' office, wrote in an email to the Post.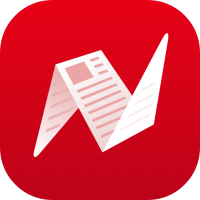 What do fans think about it?
Even though Williams stated that the strategy seemed like a good one because the law will only become effective after the show, this did not stop the angry wave of replies form fans. No one was happy with paying the $1,000 ticket price.
According to the news outlet, there were also threats and offensive messages. Williams told the paper that the police was notified about the threats and that he won't be bending the stated rules.
He particularly wishes this concert "to be a vaccine drive to get the fence-sitters off the fence. I wanted to get the kids that want to go to shows to go out and get their shots," he said for ABC News.
"When we first heard it, we thought it was a joke," Miguel Chen, bassist for Teenage Bottlerocket, said for the Post. However, he went on to say that if Williams truly believed this was "the best way to safely throw a party in his town, then we back him and we support it. I never in my life thought I'd be in a place where I'm getting threatened for trying to play music and spread joy."
"A few of the discount tickets were left as of Saturday afternoon. Headliner Teenage Bottlerocket's website listed the St. Petersburg show as having sold out. None of the standard price tickets had sold," the Post notes about the upcoming Orlando concert.