A Huntsville teen going to the U.S. Air Force Academy made up his mind to give back in a big way. The Memorial weekend was a great chance for him to make a special donation and support all kids fighting cancer.
17-year-old Kieran Moise, of Huntsville, cut his 19-inch afro hair this Saturday. His purpose was to donate it to be used for wigs so all kids battling cancer can have free access to more wigs.
A momentous change
It was not a regular haircut. The teen had not cut his hair in 6 years, so his decision also marks positive energy and a will to help, as Fox News reports.
Moise has revealed for the news outlet that he was inspired to make this special donation because he lost a friend to cancer while he was in middle school.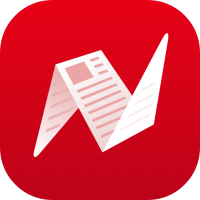 "I'm going into the military, and I didn't want to just cut it off and drop it on the floor. I wanted to give back because there are lots of people that need help," the teen said for several news outlets outside Huntsville's Straight to Ale Brewery, where he got his haircut on Saturday.
There is also a page called "Kieran's Curls for Cancer" belonging to the same teen. He said his main goal is to get $1,000 for each inch of his hair. The initiative needs to move forward because all amounts raised "will do so much good to help families dealing with cancer," Moise said.
On Sunday afternoon the page had already raised close to $20,000. The 17-year-old teen has recently graduated from New Century Technology School and this fall he will start at the Air Force Academy, as Fox News reports.
The Huntsville teen "really hopes this inspires others to do something great on your own," he shared with the news outlet.