A 102-year-old army veteran from New Paltz has just compared his World War II service experience to the massive campaign going on to vaccinate everyone in the U.S. against COVID-19. The veteran made the connection after seeing a public service announcement launched by officials in his county.
It gave him time to think and remember how it was back then and find similar points with what is happening right now, close to every home.
"When our nation needed us and they came calling, we answered. We fought and stormed the beaches of Normandy," veteran Bill Swetow said in a video made public on Saturday by County Executive Pat Ryan.
He went on to add that today we are all living a momentous time again, one when we are each called to do our part and help each other while supporting the whole community around us, as Fox News reports.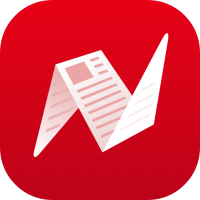 "And over 75 years later, we are at another moment where we need every American to do their part," as the veteran emphasized.
Swetow, who currently lives in New Paltz in the Hudson Valley, joined the armed forces after the attack on Pearl Harbor in 1941. He served as a cryptographer and a statistical control officer, based on a report by The Daily Freeman of Kingston.
Swetow also said that there are other ways to join the fight, to stand up for what you believe in, and to honor your commitment to helping keep everyone around us keep safe.
"We are not asking you to fire a gun, dig a trench, or go to a foreign land. But we are asking you to join the fight, the fight against COVID-19. And we want you to get vaccinated," he concluded in the minute-long video.
The filmed post will be aired on local TV and radio stations, plus social media, in an attempt to bring forward the positive message sent out by the New Paltz veteran.