The founder of a Black Lives Matter chapter in Minneapolis-St. Paul has revealed in a new video why he had to leave the organization. What he learned once he was inside the network reportedly convinced him that other interests were at stake, as The Blaze points out.
How did it all happen?
Rashard Turner set up the BLM chapter for Minneapolis-St. Paul, Minnesota, in 2015. In the video he made he explained that he had put his hopes in the organization's activity, believing it would promote dignity and respect for all black people.
"I am living proof that no matter your start in life, quality education is a pathway to success. I want the same success for our children in our communities. That's why in 2015, I was a founder of Black Lives Matter in St. Paul. I believed the organization stood for exactly what the name implies, black lives do matter," Turner said in the video.
Unfortunately, he quickly discovered he had made a mistake. It didn't take Turner long to learn that the organization "had little concern" for promoting the wellbeing of black families.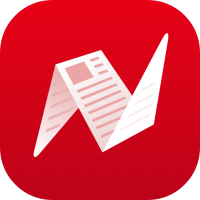 "After a year on the inside, I learned they had little concern for rebuilding black families, and they cared even less about improving the quality of education for students in Minneapolis. That was made clear when they publicly denounced charter schools alongside the teachers' union," Turner revealed.
"I was an insider in Black Lives Matter. And I learned the ugly truth. The moratorium on charter schools does not support rebuilding the black family. But it does create barriers to a better education for black children. I resigned from Black Lives Matter after a year and a half. But I didn't quit working to improve black lives and access to a great education," the former leader of the BLM Minneapolis-St. Paul branch concluded.