The pop-punk band has decided to give a huge discount for their upcoming Orlando show to encourage more people to get vaccinated against COVID-19.
They will charge a low price for tickets for immunized fans and quite a bit more for those who haven't had their vaccine yet.
According to Fox News, the band announced their 2021 U.S. tour, which will include several stops in Central Florida.
For their first show in Orlando this year the band took a new initiative to encourage their fans to get vaccinated. They will be offering $18 tickets to fully vaccinated people. For the fans who did not have the vaccine the price will be $999.99 per ticket.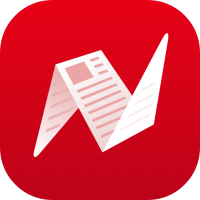 "Now the ticketing and safety part (read fully and carefully): discounted tickets are available for $18 in advance, $20 day of show. To be eligible for the discount, you will need to bring a government-issued photo ID and your COVID-19 Vaccination Record Card (if you have lost it keep reading, we got you). You will need to have had your second shot of Pfizer or Moderna, or your single shot of Johnson and Johnson COVID-19 vaccine on or before 6/12/2021. If you do not care about the discount, tickets are available for a flat rate of $999.99. no refunds," the social media post about the discount states, according to the news outlet.
In April an executive order was issued preventing local governments and businesses from demanding the so-called "vaccine passports" as proof that their customers have been immunized against the coronavirus. Since then, Florida has hit an important milestone related to the vaccine, with over 10 million people immunized.
The band is set to play in Orlando on June 29 at Will's Pub.