A white woman has been charged with serious felonies after authorities said she hit two black women who were protesting in Elizabeth City earlier this week.
New information may, however, change the course of the investigation as it is no longer clear if the victims were "peacefully" protesting.
How did it all happen?
41-year-old Lisa Michelle O'Quinn was arrested by the Elizabeth City police after she reportedly hit two women on Monday. According to a press release, the victims were were "peacefully protesting and exercising their constitutional rights."
Two black women were hit by the car. On that day protesters were demonstrating on the road and blocking traffic so cars couldn't move like usual. Demonstrations have been going on in Elizabeth City ever since a prosecutor ruled that the police officers who killed Andrew Brown Jr. were "justified."
O'Quinn was arrested and charged with two counts of assault with a deadly weapon with intent to kill by use of a motor vehicle, one count of careless and reckless conduct and one count of unsafe movement, as The Blaze reports.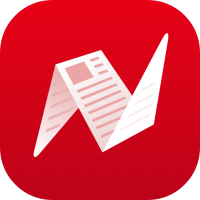 The suspect is white, and the two victims are black women, so that prompted investigators to try and gather evidence in case it was a hate crime.
Both victims were treated in hospital and did not have any life-threatening injuries.
What's the new information and why does it matter?
A video uploaded on social media shed more light on what really happened on that day.
During the alleged assault O'Quinn can be seen driving her white car and trying to make a right turn on a street where the protest was going on.
As the suspect inched her car forward, she slowly made her way while honking at the protesters. After that they started to beat on her car, and she responded by speeding up the vehicle.
One of the protesters fell but then got up and walked away from the car.
This new information is likely to change how the officials see the suspect's behavior during the Elizabeth City incident.