A federal judge has ordered Gov. Gavin Newsom to pay a $1.35 million settlement to a Pasadena church because of the tight restrictions on in-person religious worship during the coronavirus pandemic.
The extreme restrictions reportedly prompted the judge to order the settlement as a way to rebuke all that happened to the church during the lockdown.
What are the details?
U.S. District Court Judge Jesus G. Bernal decided that the governor will cover the legal expenses of Liberty Counsel, the Christian legal organization that filed the lawsuit on behalf of Harvest Rock Church and Harvest International Ministry.
Newsom is permanently prohibited from "issuing or enforcing regulations in connection with the COVID-19 State of Emergency declared on March 4, 2020, that impose any capacity or numerical restrictions on religious worship services and gatherings at places of worship."
This order will be in place as long as COVID-19 infections of minors does not rise 100% statewide or 200% in a county with at least 10 coronavirus hospitalizations, or as long as ICU hospital bed capacity doesn't fall below 20%, or statewide daily case rates for coronavirus does not rise above 25 cases per 100,000, as The Blaze reports.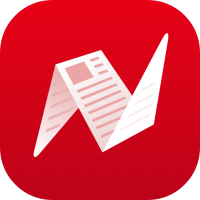 "Under the settlement, California may no longer impose discriminatory restrictions upon houses of worship. This is the first state-wide permanent injunction in the country against COVID restrictions on churches and places of worship. Under the agreed state-wide permanent injunction, all California churches may hold worship without discriminatory restrictions," Liberty Counsel stated in a news release.
"The church stayed open during the lockdown, and the pastor and parishioners were threatened with daily criminal charges that were up to a year in prison. Gov. Newsom's restrictions intentionally discriminated against churches while providing preferential treatment to many secular businesses and gatherings," Mat Staver, founder of Liberty Counsel, according to the Washington Examiner.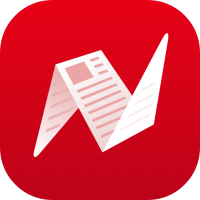 "After nearly a yearlong battle defending our religious freedoms, our lawsuit has reached a permanent settlement in our favor. I am thrilled to see the complete reversal of the last discriminatory restrictions against churches," the Rev. Che Ahn, founder of Harvest Rock Church and Harvest International Ministry, said in a statement reported by the Patch.
"Gov. Newsom has always put the health and well-being of Californians first, resulting in the lowest positivity rates in the country. This settlement resolves this case while providing clarity and certainty to the public around the public health standards applicable to places of worship," Newsom's office said in a statement to Newsweek about the ruling in favor of the Pasadena church.