A public high school principal in Hillsdale has been called out by a law firm after telling a valedictorian that she shouldn't mention her Christian faith in her graduation speech because "it is not appropriate."
As reported by First Liberty, one part of the speech Elizabeth Turner prepared for Hillsdale High School's graduation ceremony next Thursday mentioned that "for me, my future hope is found in my relationship with Christ. By trusting in him and choosing to live a life dedicated to bringing his kingdom glory, I can be confident that I am living a life with purpose and meaning. My identity is found by what God says and who I want to become is laid out in scripture."
The legal firm involved in the case said the school principal, Amy Goldsmith, highlighted that paragraph and another one and told Turner that "you are representing the school in the speech, not using the podium as your public forum. We need to be mindful about the inclusion of religious aspects. These are your strong beliefs, but they are not appropriate for a speech in a school public setting. I know this will frustrate you, but we have to be mindful of it."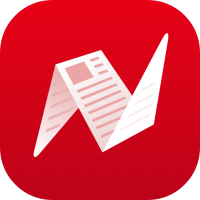 What came of it?
Turner reportedly got in touch with First Liberty after the law firm sent a letter to the principal to let her know that she is "violating federal law, which permits private religious speech at school events, and demanding that she allow Elizabeth to reference her faith."
First Liberty also emphasized that each student's graduation speech is a private speech and therefore not subject to the Establishment Clause.
The law firm pointed out that the student's statements "do not transform into government speech simply because they are delivered in a public setting or to a public audience."
The letter ends by asking Goldsmith to consent to the speech and to "allow Elizabeth Turner to express her private religious beliefs at the graduation ceremony on June 6, 2021. Please confirm that you agree to our request by Friday, May 28, 2021, at 5PM."
The valedictorian told the news outlet that she also sent an email to the principal explaining that "unfortunately I don't think I would be able to deliver a genuine speech under those circumstances. I understand what you are saying, but for me, this is a time for my peers and I to elevate our lives and to choose how we want to live since we're not promised tomorrow, and I don't want to write a speech that won't be meaningful just to check off the box. I believe it is celebratory to call people to a life of purpose and meaning and a call to action to live a life well. For me, my personal future relies on my faith, and I also want the freedom to be able to address that in my speech if the opportunity arises."
As Fox News noted, the school principal from Hillsdale has not responded to any comment request.