Jessica Edwards, 30, went missing from South Windsor, Connecticut on May 10. Her disappearance was reported to the police by her husband and the rest of her family. The mother of a 7-month-old boy allegedly got into a car and left her home at 7 a.m. on that day, her husband claimed.
Tahj Hutchinson has been taken into custody and charged with manslaughter after his wife's body was found in the woods.
South Windsor police were not convinced that was all that happened
On Friday Tahj Hutchinson, 22, was arrested and charged with manslaughter after the mother's body appeared in a wooded area earlier that morning.
What was the cause of death?
According to the Connecticut Office of the Chief State's Medical Examiner, the woman died as a result of as asphyxia due to compression of the torso and neck. It was ruled to be a homicide.
South Windsor Police Sgt. Mark Cleverdon revealed that the suspect admitted he was involved in the mother's death. The woman's body was found by using her cell phone's location data.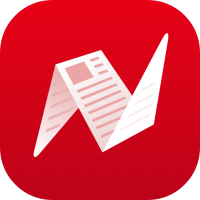 "Tahj Hutchinson is accused in connection with the death of Jessica Edwards. More updates will be provided next week after conclusion of the autopsy. He is still being held on a million-dollar bond," is the tweet released by the authorities on Saturday.
After the first appearance in court, the suspect's bond was raised to $1.5 million, as reported by Yahoo News. He is prohibited from having any contact with Edwards' family.
As Fox News revealed, the suspect initially denied knowing anything about what happened to his wife. In later conversations with the police, he said he argued with her on Mother's Day weekend.
He had bought guinea pigs for his wife as a gift for Mother's Day. She was annoyed by the present and they fought. She then spent time with her family before coming back home late on Sunday evening.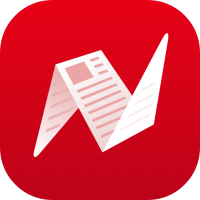 The argument between the spouses turned physical that evening and they wrestled on the ground trying to reach a kitchen knife. The suspect said that at one point she stopped moving. He came back a little later and she was still not responding and that's when he realized she had died.
All through the next day he left Edwards on a blanket while her family was calling him about her. He told them she had left with someone else. Later that night he loaded the body into his Jeep and left just when the family was coming over.
A vigil was held Saturday night to remember the loving mother, sister, daughter, and friend
"Jessica was one of those people, who had a big personality you know, you just couldn't forget her," Brandan Morgan, a friend of the mother, said.
"I love my sister very much. She has a good heart. She's so kind. She always saw the good in people," her brother, Mario Edwards, shared.
Jessica Edwards was about to graduate as a respiratory therapist in South Windsor this month.