A man was reportedly pushed on the subway tracks during an unprovoked attack at a Queens subway station, as revealed by Fox News. NYPD said the attack occurred on Monday morning, just after 8 a.m.
The victim was Asian, The NY Post reported, but it's not clear whether the shocking incident is connected in any way to the string of anti-Asian assaults going on in the city.
The police officers were searching the whole area for the suspect. The available description says the suspect is "a dark-skinned man, 20 to 30 years old, and 5 feet 11 inches to 6 feet," as Fox News points out.
The suspect had a black mask covering his face. He was wearing black pants, black shoes, and a black-hooded sweater, the officials said.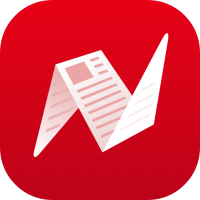 What happened to the victim?
The passengers in the station rescued the man who had been pushed on the tracks. They pulled him up back to safety. The victim was taken to Mt. Sinai-Queens hospital. He needed medical care for a laceration to the head.
"We are experiencing a significant dip in ridership as a result of the pandemic and a spike in crime. We continue to call on the de Blasio Administration to partner with us and do more to address these incidents in the subway and the ongoing mental health crisis in the city," the MTA said in a statement for FOX 5 NY.
While it's a good thing that subway ridership is on the rise after dropping 90% after the pandemic began, the many crimes happening in the system raise serious concerns.
"As police search for the suspect responsible for this horrendous attack, I am directing the New York State Police Hate Crimes Task Force to offer their assistance in the investigation. Hate and violence have no place in New York — period. We will not let bigotry and cowardly acts of violence divide us," Gov. Andrew Cuomo said after the Queens attack.