The father of the 4-year-old boy who was killed in Dallas,Texas, explained why he was not there with his kids when the tragedy happened and how they ended up staying with a guardian who was not related to them.
Cash Gernon was found murdered by a jogger during a morning run on May 16. 18-year-old Darriynn Brown has been arrested as a suspect for the crime.
One of the first mysteries that arose after the incident was why the boy and his twin brother were not living with family. They were staying at the home of an unrelated guardian identified as Monica Sherrod, The Blaze reports.
On Sunday Cash Gernon's father decided to post a video statement on YouTube for which he used his sister's page. He took this chance to explain what happened and how much he regrets his son's death.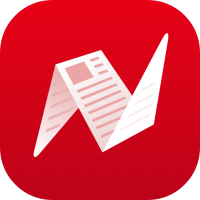 "I'll start by clarifying my absence. I knew Monica for a few good years before moving to the Dallas area. She was a single parent like me, so naturally I would ask her advice on local things. At the end of February, beginning of March, Monica offered her home and help, which I was thankful for, being a single dad with twin 4-years-olds can be overwhelming from time to time," Trevor Gernon said.
"When I decided to move back to Houston, after an unsuccessful job hunt amongst other things, I felt it was in the boys' best interest to not disrupt their routine. They were comfortable, they were around other kids, and from what it appeared, Monica was a trustworthy person," the father continued.
"This choice I made with the best of intentions has resulted in the most horrific outcome. I have paid the most ultimate, painful price for my poor judgment, and I have to live with this devastation every single day. I will never forgive myself. This is a nightmare that doesn't go away when I open my eyes in the morning," the disconsolate father said.
The man also addressed Melinda Seagroves, the boy's mother. She has claimed that he ran off with the kids and she was trying to find them for months.
"Mindy, I am so sorry that I failed to keep him safe. That is my job as a dad, and I was not able to do that and I'm sorry. To make matters worse, I have to fear for my freedom as it is the goal of some to see me go to jail rather than grieve the loss of my little boy. All I want to do is have that one thing that every parent deserves to say goodbye and be with my son one last time," the father concluded, referring to the terrible murder of his son in Dallas.