According to prosecutors, a man accused of assaulting a Jewish man in midtown Manhattan last week has declared from his jail cell that he wouldn't hesitate to "do it again", as the New York Post reported.
How did it all happen?
The New York Post revealed that Waseem Awawdeh, 23, is being held on a $10,000 in connection with the Thursday attack. The man is accused of assaulting and pepper-spraying 29-year-old Joseph Borgen.
"If I could do it again, I would do it again," Awawdeh reportedly told one of his jailers. "I have no problem doing it again," the suspect emphasized at the Saturday arraignment in Manhattan Criminal Court, as noted by the news outlet.
Friends of Awawdeh's, who did not wish to be identified, claimed the man was attacked first, the post said.
"They picked somebody who was weak, who was on crutches," one of them said for the outlet.
NYPD has, however, made public the photos of four other men who are searched for Thursday's attack on Borgen.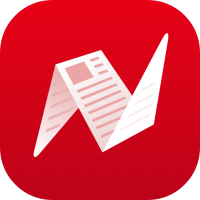 According to his attorney, Awawdeh is currently enrolled in college and is not a flight risk. There was also no plea entered for the suspect.
What did the victim say?
"I felt a liquid being poured on my face, and at first I thought I was getting urinated on. But it turned out I was getting Maced and pepper-sprayed. My face was on fire. That pain was worse than the concussion and all this other stuff that followed," Borgen said for the Post.
He also revealed for the news outlet that he had to go through an X-ray for his wrist. While it's not broken, it is "messed up. Every time I move it, it's in pain, probably sprained. I have bruises all over my body. I have a black eye. My face is banged up. I'm just sore all over my body. They were kicking me in my ribs, my stomach."
The victim also said this attack made him more cautious about what to wear in Manhattan so as to avoid becoming a target again.