New York City Mayor Bill de Blasio has announced that all public schools in the city will be open for in-person learning in September.
During the last school year remote options prevailed particularly because of extreme pressure from the teachers' unions, as The Blaze reports.
And it's not just that schools will be ready for all students to go to in-person classes. Remote learning will no longer be an option at all.
How did it all come about?
New York City's 1 million students have been stuck in a system that feared to bring them back for full-time instruction.
Teachers unions refused to budge even though there were many calls to reopen coming from citizens and leaders. Making concessions and bumping teachers to the front of the COVID-19 vaccine line didn't seem to make a big difference either.
As the U.S. News reported, over 60% of New York City's public school students are still learning remotely.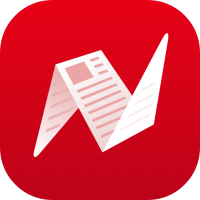 On Monday, Mayor de Blasio made the big announcement that everyone was waiting for. The city will fully reopen all schools on September 13. And there will be no option to learn remotely anymore.
"It's good news: New York City public schools, 1 million kids will be back in their classroom in September, all in person, no remote. That's the news I think parents, kids, everyone's been waiting for to know. We're going to be back strong, ready, safe," the mayor said.
For a full recovery the city will need to have "full-strength schools, everyone back sitting in those classrooms, kids learning again. It's time. It's really time to go full strength now," according to the New York City mayor.