Hundreds of protesters criticized Chicago Mayor Lori Lightfoot for her leadership of the city. More than 40 organizations took part in the demonstration outside the mayor's home, including Black Lives Matter Chicago and the Chicago Teachers Union.
What sparked the protest?
More than 300 protesters gathered for the mayor's two-year anniversary in office. They were outside Lightfoot's home in the Logan Square neighborhood in Chicago on Thursday. Their complaints were about the way several issues have been handled, including racial injustice, housing, education, coronavirus recovery, the environment, and police reform.
Report cards were help up for Lightfoot's performance, for which she got failing grades. One of the cards gave the mayor an "F" particularly for not defunding the police.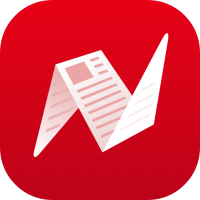 "For the past 2 years, Lightfoot's Administration has continued to ignore the demands of its people. This administration has failed on multiple issues - from environmental justice to education to policing to housing and COVID recovery," Black Lives Matter Chicago wrote on their page, according to The Blaze.
"We are here to deliver Lori Lightfoot her report card that says she has failed us in every possible way," protester Oscar Gonzalez said for WLS-TV.
"It's not enough to be black, it's not enough to be female, you gotta be right, "an experienced Chicago Public Schools teacher said for WFLD.
The Chicago Teachers Union tweeted that all its members are "grateful and honored to be standing alongside" the protests going on.
How did the mayor react?
"Look, I'm the mayor of the city. There's always going to be people who are critical. There's always people who are going to say we've fallen short," was the mayor's response to the protest, as ABC News reports.
"I can say that I'm proud of the progress that we've made and excited to continue the hard work to roll up our sleeves and get things done on behalf of the residents of this city," the Chicago mayor concluded.