Tired of all the coronavirus restrictions and complicated rules, Newberry residents have reportedly decided to "identify as fully vaccinated" and avoid masks, based on the new guidance that allows immunized people to stop wearing face coverings in public.
What are the details?
Kerry Ott, public information officer for the Luce, Mackinac, Alger, and Schoolcraft (LMAS) health department, reported to Michigan Radio that all Newberry residents are eager to be finished with the pandemic.
"A lot of people are using the phrase, 'I identify as fully vaccinated' and taking their masks off. I'm not kidding ...They're not vaccinated, but they're going to take their masks off," Ott said for the news outlet.
Ott has also allegedly been telling business owners in the area that they can't do much to stop this happening except making a "good faith effort."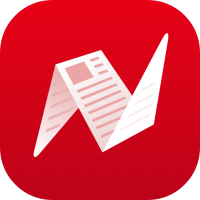 "We're just repeating what is in the governor's orders. We're not asking for people's vaccination cards. We're just asking for them to self-attest their vaccination status. And if they say yes, we're telling the businesses, 'Then take them at their word and move forward," she added.
Raymond Mahaffey, or "Chef Ray" as the locals call him, is one of the people who got vaccinated in the county, but he echoes the sentiment. Only 35% of the county's 6,600 residents have gone through with their immunization.
"Ultimately, it'll all work itself out. It's time to let nature take its course," he said, emphasizing that he's not worried about the virus anymore.
The resident also added that he feels the lockdown rules are impacting schools in a negative way and have made business owners pay a very high price.
"Can you imagine if they said, 'ok, we're going to close the school for three months, and the kids are going to suffer, because guess what? Somebody got the flu'. We got little kids in school that are passing the virus around, and they're as healthy as can be, but they've tested positive. There is no reason for this a year later, with the numbers being so small. The restrictions have been nothing but political. It's been crazy. And we can't wait to get it over with," Chef Ray concluded, showing his support for the Newberry strategy.