Two people were killed and another 12 were injured after a mass shooting that took place last night in Fairfield Township, New Jersey. The tragic event took place late Saturday night.
How did it all happen?
Officers were called to a house on E. Commerce Street in Fairfield Township, Cumberland County. This happened around 11:50 p.m. on Saturday, as ABC news reports.
More than 100 people were at the party organized there, according to officials.
The victims who were fatally shot were a 30-year-old man and a 25-year-old woman, state police said. Their identities have not been released.
From the other 12 people that were shot one is in critical condition. The investigators reported that all the victims were adults.
No suspects have been arrested yet and the motive is being investigated.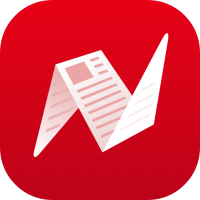 The aftermath was dismaying
Chopper video gave a view directly onto the terrible scene on Sunday morning, based on the news outlet report. A tent that seemed knocked over was on the ground and debris was scattered everywhere.
There were cars parked all along the street and the police also found some parked a few blocks away.
Police are searching the area thoroughly. They are focusing on the grounds surrounding the home, including a nearby cemetery and the woods.
The uncle of one of the victims who was on the scene said he was "absolutely heartbroken," and that his niece was a "good girl."
Police revealed some of the victims were taken to hospital, while others could drive and receive the care they needed.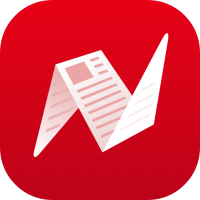 "He was running for his life. He got on the ground, he had to crawl. It wasn't a shooting gallery, it wasn't a hunting expedition, it was a party, and a few bad apples chose to turn it into something else," John Fuqua, of the Life Worth Living organization, said about a nephew's friend who was shot.
Gunfire was heard in the church across the street
"I just started hearing at first what I thought was fireworks, it was really gunshots, and I heard nine in rapid succession," Rev. Michael Keene of the Trinity AME Church said for ABC News.
Community leaders profoundly worried
According to local community leaders, it was a 90s-themed birthday party. Most of the guests were young people.
"We have a lot of challenges in this community, and we've had a lot of tragedies. I'm just worried for our friends, our family, our employees. Over the coming days we're going to have a lot of pieces to put back together," said Melissa Helmbrecht of the HopeLoft Community Center for the news outlet.
"Let there be no mistake: This despicable and cowardly act of gun violence only steels our commitment to ensuring New Jersey leads the nation in passing and enforcing strong and commonsense gun safety laws. No community should ever experience what occurred last night in Fairfield," Gov. Phil Murphy stated while expressing his gratitude for the efforts of first responders and the police.