The police are investigating an alleged hate incident when a group of young men threatened a Jewish family in Bal Harbour. They shouted derogatory words at the family, but the harassment stopped when a man with a gun stepped in, according to official reports.
How did it all happen?
Eric Orge was visiting Bal Harbour with his family. They were just a few miles north of Miami Beach. Orgen, his wife Karen, his 16-year-old daughter, and Mark Schwartz, the deputy mayor of Teaneck, were having a quiet walk on Collins Avenue.
They had just left the synagogue in the area.
Suddenly four men said to be in their 20s approached in a white SUV. They drove up to the family and started yelling offensive remarks. The group reportedly threw garbage and a water bottle at the family too.
"They just started screaming some derogatory things towards Jewish people out the window. My first thought was just making sure my wife and daughter were behind me so I could take the brunt of anything that was going to happen," Orgen said for WPEC-TV.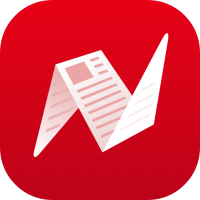 What happened next?
The ongoing harassment and offensive language were allegedly witnessed by the driver of an Audi who was right behind the SUV. The motorist was armed, and he got out of his car.
"He pulled his gun to protect us and chased them as they drove away. So thankful that a total stranger stepped up to protect us," Orgen said.
Orgen has reported this disturbing incident to the authorities and there is an ongoing investigation.
"It's a scary world we live in but the world is big enough for everyone to live peacefully," the man said for WSVN-TV, adding that in his opinion the incident was a hate crime.
"Bal Harbour Police Department is actively investigating the incident, and I am confident that they will track down the perpetrators. We have zero tolerance for criminal conduct in our municipality, and we will do everything in our power to keep all residents and visitors in Bal Harbour safe," was the police statement about the reported incident.