A new video surfaced from Los Angeles this week showing how a Jewish man was chased down by at least two cars that were bearing the Palestinian flag. This happened in a parking lot, while the man was on his way home from the synagogue.
The man, whose identity has not been disclosed, told Fox News that he feared for his life when he heard the pursuers chant.
How did it all happen?
The video footage from Los Angeles shows at least two cars that were chasing down an unnamed man. They had Palestinian flags waving. The man, who said he is Jewish, shared how the scary incident affected him with Fox News. The car chase took place on Monday.
As the victim shared, he was going back home from synagogue when the cars suddenly showed up. They started to speed toward him, and they practically chased the man into a bank parking lot.
"I've taken this route a million times and I've never been afraid. I was waiting by the light for it to change and suddenly I saw a bunch of cars coming and I see out of the corner of my eye they were waving the Palestinian flag. They started speeding up and I heard them chanting 'Allahu akbar.' That's when I started running for my life," he said for the news outlet.
"I ran as fast as I could. They were picking up speed and I really thought they were going to run me over, that it would all be over," the man added.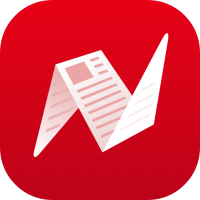 How did the man escape?
As he told the outlet, the victim managed to escape the chasers by running back inside the synagogue. He was praying all the way. As soon as he entered the house of worship, he told everyone there they needed to act fast to secure the entrances.
"I was petrified. I just kept thinking, 'I'm a father of six and I want to come home to them tonight.' I thought they were going to kill me. My mind was racing."
The man discussed with Fox News about how shocked he was that something like this could happen to him.
"You'll never see any Jews in my community attacking pro-Palestinians in a residential neighborhood like you saw here. And yet, I don't feel safe walking around," he stated for the outlet.
This incident is being investigated by LAPD. While the officials could not give more details, they reassured the Los Angeles community that they are actively searching for the perpetrators.