A fourth grader made a passionate speech at his school board meeting, explaining how the rules felt while going to classes in Stuart and arguing for the members to end the mask mandate for the whole district.
The child addressed the board at an emergency meeting of Florida's Martin County School Board. In his speech the boy called out teacher hypocrisy and said adults are not keeping to the rules they impose on kids.
What are the speech details?
"I expected school to be a little bit different in the beginning, but I didn't think it would stay this way all year long," the child said, according to BizPac Review.
"I was surprised by the rules. A lot of them didn't make any sense to me, like the fact that we were not allowed to play on the playground or have student council — or turn to face each other at lunch. And, we also have to wear masks outside at PE and on track," he goes on to say.
During his speech the fourth grader emphasized that he had seen teachers flouting the rules for wearing masks many times. He also shared how kids were being yelled at by a teacher for pulling down their masks to have some water while waiting for their parents outside.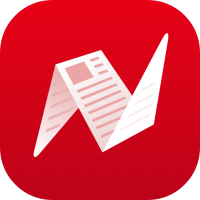 "She had her mask down the entire time she was yelling at us, which makes me and all my friends very mad," the child identified only as John shared during the 3- minute speech as BizPac Review reported.
He also recounted how when he ran into his teacher outside of school "she didn't even recognize me, because she's never seen my face before."
"I know it was her because she sits at her desk a lot without a mask on. I know my teacher has asthma and everything. I understand why it's hard for her to wear a mask. And I think she should have that choice. But I should, too. I have allergies and I feel really anxious with my face covered, but I'm not allowed a mask break like her. It seems unfair. All this seems unfair, and it doesn't make sense. Breathing doesn't really seem like something we should have to ask any other people permission for," John went on to say.
The boy's ended his speech by asking the board to make masks optional for the remaining days of the school year. "It would be so awesome to end the school year on a really happy note like that," he pleaded.
How did it turn out?
Despite the touching speech, the school district voted 4-1 to keep its mandatory mask policy.
The Stuart school students will not get to "see the faces of their classmates and the emotions of their classmates again" as a mother said after the child left the microphone.