The Tacoma police department is investigating a shooting that took place on May 16. The incident led to the arrest of a man accused of shooting someone he reportedly said was trying to break into his car.
How did it all happen?
On May 16, at around 11 p.m., Tacoma police was alerted about a shooting going on in the 2500 block of South G. Street, according to Q13 News.
The officers responded to the incident and went swiftly on the scene. When the officers arrived at the location the shooter told them that someone had been trying to break into his car. After that the got into a fight and he shot the man.
The shooter gave the police all the required identification at the scene.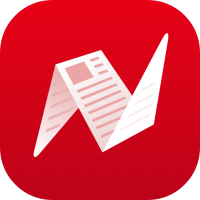 What happened to the victim?
The person who got shot is a 40-year-old man. He was transported to a local hospital and is in critical condition.
Based on the news outlet's report, the shooter was booked into Pierce County Jail on first-degree assault charges.
When is such a shooting acceptable?
The Washington statute on self-defense sets out clearly when it is justifiable to shoot someone:
"In the lawful defense of the slayer, or his or her husband, wife, parent, child, brother, or sister, or of any other person in his or her presence or company, when there is reasonable ground to apprehend a design on the part of the person slain to commit a felony or to do some great personal injury to the slayer or to any such person, and there is imminent danger of such design being accomplished; or in the actual resistance of an attempt to commit a felony upon the slayer, in his or her presence, or upon or in a dwelling, or other place of abode, in which he or she is."
The investigation continues. For now, it's not known whether there will be any additional charges for the Tacoma shooter.