Photo by 12019 on Pixabay
Faulty fire alarms and sprinkler systems are alleged in the massive suit against the owners of the Cortland at Stonebriar Apartment Complex in Frisco.
The fire that lasted 36 hours has displaced all residents in Cortland at Stonebriar Complex, located in the 9000 block of Gaylord Parkway. There were 260 units and putting out the fire required the combined assistance of five neighboring fire units. Of these, 62 units were completely destroyed. All the other were severely impacted by water damage.
The petition has been filed on behalf of 32 residents by attorneys Zeke Fortenberry (Fortenberry Firm PLLC) and Mark Underwood (Underwood Law Office) in the Collin County District Court.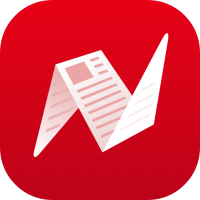 What damages are the residents asking for?
The lawsuit is focused on the alleged negligence of the apartment complex in failing to regularly inspect fire alarms and sprinklers, not ensuring adequate maintenance, and not having a sufficient fire suppression and a warning system.
The damages sought exceed $1 million dollars. Despite the inclement winter weather, the freeze, and the power outages it is alleged that the lack of operational fire alarms and sprinklers is what triggered the devastating fire that led to the disastrous displacement of so many residents.