Photo by Randgruppe on Pixabay
The extreme cold weather, the chilly wind, and the whole past icy week brought a whole new level of dedication and service from the Frisco Fire Department.
Their team had to deal with fires and many emergency calls, but they pushed through and did not let themselves get daunted by the terrible winter weather descended on Frisco all of a sudden.
Very high! As the weather was getting worse emergencies and cries for help were popping up everywhere around Frisco. The Fire Department took calls in 4 days equaling the number for a whole month!
Was it from the power outages or just random emergencies?
It may very well be that the power fluctuations have caused malfunctions and increased the risks during the past arctic week that we've gone through. It is not the usual type of weather and it also hasn't happened for a very long time (not since 2011 at least, if with a different severity). Myself, I haven't witnessed the previous similar weather ten years ago, but based on the descriptions I've heard, it doesn't seem to have been as extreme as what's benn happening this time round.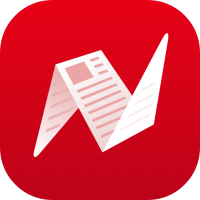 It's not only how fast they arrive on the scene, the Fire Department also answer calls efficiently, their team does the best effort to assist with cries for help, but also with keeping calm, and avoiding panic escalating. After all, that will not help with solving any situation. It just makes things so much worse.
Regardless of the cause, the Frisco Fire Department always showed a determined will to make the city a safe one for each of us
And for that they should be appreciated. Whenever things go wrong, that's when a helping hand is needed. And if official help is available it makes you feel all the better for knowing that there's always a resource to go to and somewhere to call where you will truly get someone to listen and to do something fast to solve the issue you're dealing with.
We each do our part to have Frisco safe and beautiful
That happens without planning it. Helping out your neighbors, doing chores for other people, saving on resources when we need to, baking more than your share so you can give extra cakes or meals to friends and family, are all ways to keep the community going and to cherish what we have. Staying positive is a great step ahead, despite the weather challenges, or the problems caused by the ongoing pandemic.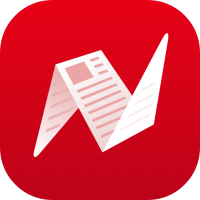 it might be that each day comes with new challenges, but when you know you have a supportive community behind you and a dedicated service from all official sources, you feel ready to take on anything and to show you can be better all the time. And you truly can! You don't need to compare Frisco to huge cities to realize that it has an atmosphere and a personality of its own. It's unique because the people are close to each other and always ready to lend a helping hand.
Appreciation is in order
It's true, you might say they were just doing their job. But it's so much more than that. Putting in a double or triple volume of work, being there at any hour, and not sparing any efforts to keep Frisco residents safe are the things that set Frisco firefighters apart. Let's keep on doing our part and be tranquil knowing that the city is safe at any hour of the day against fires and other dangers.
Thank you for your support and hard work! We made it safely past this together! And the teamwork goes on for Frisco.