Photo by Fotonerd on Pixabay
According to the Texas Department of Public Safety, the Driver License Division, you can now easily obtain a replacement for your DL/CDL/ID if you don't need to change any information on the front of the card. Find out where to apply and what you will need.
Replacing your DL/CDL/ID just got easier for Frisco residents and all Texas!
If you have your most recently issued card or the audit number pertaining to the card and don't require any changes to be made to the information printed on the front of it, then you can save time by replacing it online.
How does it work?
The Online Card replacement feature is available here.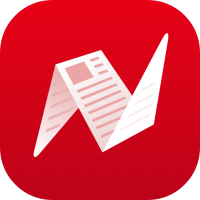 You will need the following:
The last four digits of you Social Security number
A credit card (Visa, MasterCard, American Express, or Discover)
Your current Texas ID card or driver license.
What happens if you don't have the audit number?
You will need to complete additional steps for authentication and pay an extra fee.
Is a printer required?
Yes, you will need to print your temporary ID or driver license. The documents are valid for 60 days.
You can choose to receive the documents on email, but you will still have to print them to be able to use them for identification purposes.
What if you don't have a printer?
An alternative route for renewing your DL/CDL/ID is available as well. You can renew them by phone. Call 1-866-DL-RENEW (1-866-357-3639).