Photo by Amalia Skelton
Did you drive to McKinney and feel how the air and the atmosphere change as soon as you get close to it? Before you even reach the central square, just on the outskirts of the town, it's like crossing an invisible line and bursting into a relaxed space, with a whole new rhythm. I love that about McKinney. How it makes me forget everything I am stressing about.
The people walking leisurely, the live music that often sounds throughout the city, the little lights shining on the main street, and the slow pace with which everything moves forward. I would say quiet, tranquil, but purposeful and full of life. Even though I am still not very familiar with the Southern way of life, I do believe that a fraction of what McKinney is brings out the best part of it.
Feeling welcome, not needing to rush. Out with the best meals ever
That's one personal summary for McKinney. It has the best pies, you can find your steak or pizza, all meals are relaxed, no one is rushing about, and the traffic is not going by at lightning speed.
There are no tall glass buildings, the houses, apartment complexes, restaurants, and shops are located in traditional-style buildings, reminding everyone of what it used to be like in the old days. And those days aren't so far, either. In a way, bringing them closer makes for happiness and good cheer.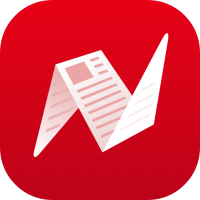 I always set out to McKinney whenever I feel tired, out of energy, or just can't think of what to do for the rest of the day. Over there you don't need to stress out about anything, you can lounge out on a bench, have a great chat with one of the nice shopkeepers (Incidentally this weekend I got to find out a lot about turquoise handmade jewelry).
A different kind of news
I don't mean to say McKinney is cut off from the modern life or that it's not in tune with what's going on. In fact, it is completely up to date. It's just that it takes the usual things and molds them to its own atmosphere. The good, the nice, and the tasty are on a whole new level in McKinney. And why not admit that what makes you get out of your set business workday also frees you for a while?
Photo by Amalia Skelton
The news in McKinney blends the old with the new. It has a chill out vibe that goes on top of everything else that's going on. It's the place to be if you tend to overthink things or just need a break from bills, taxes, and all the rest.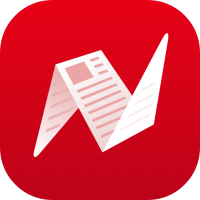 What did McKinney Square look like after the winter storm blasted over us all?
It looked great, in tune with the regular atmosphere. You wouldn't know it's been through so much if you came by right now. Just a bit of snow here and there, mostly in the flowerpots. All the rest looks nice and dry, people are going cheerfully about their errands, the shops and restaurants are all open, and the popcorn aroma will greet you from half a mile away!
Don't skip on McKinney. It's a great sight in any season, especially now after we've all been bundling up and staying inside whether we wanted to or not. Since we're free again to go for drives and walks why not stop here for a while and take in all the town has to offer? You can feel the difference from the busy city instantly!
Photo by Amalia Skelton
Spring Sign at the Ready
I checked out the shops, enjoyed some discounts, looked at furniture, went to the Antique Mall, had a tasty avocado salad, and was just getting ready to go when I spotted something unusual. All colored, glittery, and cheerful. It was saying clearly that spring is here.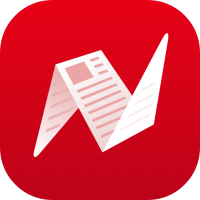 Ready to fly out was a huge butterfly near the City hall building, just where the big tree with decorations and lights was placed at Christmas time. It added the right touch for welcoming the new season, lightening up the atmosphere all around, and making any passerby smile when looking up.
Photo by Amalia Skelton
Check it out if you're in the area. It will surely make for a happy moment! Children, adults, and pets were all pausing for a little while to look up and smile at it. And there is nothing better than a universal sign of spring that makes everyone be in a good mood! Look it up and see for yourself what it feels like to witness spring on its way after so many shortages.