Photo by Arcaion on Pixabay
The North Texas Municipal Water District (NTMWD) has initiated immediate curtailment for all non-essential water use within its service area. Due to the extreme winter weather conditions NTMWD is experiencing unprecedented demands for filling up water distribution tanks. The demands are outpacing the District's recharge ability at a normal rate.
Frisco residents: help preserve water for vital uses
It is essential to keep water available for firefighters, medical units, basic health, and sanitation. The regional water demands have gone above 350 million gallons of water per day, much higher than in the regular winter months.
Even though NTMWD personnel is working actively to solve the issue, thawing frozen systems is time consuming and action needs to be taken now. According to a press release from the NTMWD, additional capacity might be placed online this evening or tomorrow morning. In the meantime, caution is needed.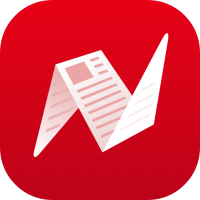 You can contribute to saving water, too. All Frisco residents can support water saving by limiting their usage of washing machines and dishwashers and spacing out showers and bathing.
What does immediate curtailment mean?
The measures recommended by NTMWD are the following:
Locate and fix all water leaks ASAP
Don't peel and clean vegetables or fruits under running water. Use a large bowl already filled with water.
Avoid hoarding water
Only wash clothes and dishes when absolutely necessary
Place food scraps in the garbage can, don't turn on the garbage disposal. If you need an alternative composting works just as well.
Protect hose bibs and faucets against freezing temperatures
Space out showers as much as possible, hand bathing could be an option.
Let's work together to stay safe and keep our water running. Nobody wants to be left without. A bit of saving could go a long way. Start now!