Photo by PhotoMIX-Company on Pixabay
If the travel restrictions due to COVID-19 left you wondering when you can get your next passport stamp for a foreign destination, now is your chance to have a fabulous dinner that takes you to new destinations. Taste the World at Frisco Hall for a flavorsome romantic dinner!
Always wanted to travel around the world and taste amazing recipes? You won't need a passport for this foodie trip. Come sample the best wines and food pairings from every continent in an amazing adventure organized at Frisco Hall: the Tour of the World dinner.
A 6-course gourmet dinner inspired by different continents
Let your tastebuds get pampered with the delightful fusion between quality wine and exquisite dishes. This will also be a chance to learn more about where specific foods come from and how to create an amazing meal by combining them with the right wine flavor.
An intimate setting with special music
The romantic dinner will help you avoid crowded restaurants that pose a health concern. Enjoy, relax, and unwind with your significant other while listening to live music and picking out your favorite songs.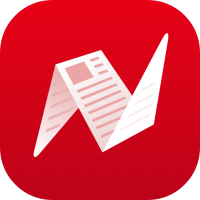 This event will give you the chance to enjoy the following:
A cocktail + appetizer to welcome you when you arrive
A 6-course dinner paired with the very best wines
Live music with Russ Hewitt, Grammy-nominated artist
Live demonstrations for foods & drinks
Surprise prizes at the door
Vocals & Master of Ceremonies: Brad Ackland
Each couple will receive a set of professional photographs, so this magical occasion stays in their hearts for many months to come.
Where will the event take place?
The worldwide romantic dinner is set for February 13, at Frisco Hall. This is the exact address: Frisco Hall, the Event Center, 5353 Independence Parkway, Suite 1. It will begin at 6:30 pm and last for 3 hours, until 9:30 pm.
Venue details and health rules
The location of the event has over 10,0000 square feet and a top-notch ventilation system. The tables will be set 6 feet apart and there will be plenty of sanitation stations around you.
Keep these rules to guarantee your safety and everyone else's:
You should wear a face mask. Only remove your face covering when you eat or drink at your table.
Clean your hands frequently. Soap and water will be available in all bathrooms, plus there will be sanitation stations in sight throughout the Event Center.
Respect the social distancing recommendation. Stay 6 ft. apart from other guests or artists.
Check how you feel on that day. If you're unwell, the best option is to stay home.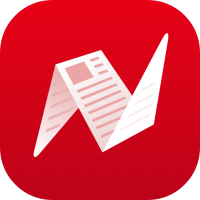 Do you need tickets?
Yes, you will need to buy tickets to be able to attend the tasty dinner with your half or with the whole family.
You can choose from the following options for tickets:
$75 for an individual ticket
$150 for a couple
$300 if you book a table of 4
$450 if you decide on a table of 6.
Use this link to purchase your tickets before they run out!
What does the price include?
Paying for your ticket will allow you to enjoy your welcome cocktail, sampling wines when you taste each of the 6 courses, and to round it all up with a great after-dinner cocktail.
Are there any restrictions?
This event has an age limit. It is exclusively for 21+ adults.
Make this Valentine's Day a universal occasion to be cheerful, loving, and kind while having the tastiest dinner you could imagine.
Save the date and the place and don't miss it for the world! For the world is surely there, on the plates.
Follow me to see more articles like this.

...