Photo by gonghuimin468 / Pixabay.com
Looking for that great deal or the next present? Search no more. In Grapevine you can have your pick at the 6th Annual Sweetheart Sidewalk Sale starting February 12. Offers will be hard to beat!
You love shopping or there's a special occasion coming up and you're in need of inspiration? Add the best prices to cool ideas while you take a stroll in Downtown Grapevine to make your choice.
Sweet deals for everyone
With Valentine's Day getting closer as we speak magical presents and cheap deals can be hard to come by. Not to mention if you have to drive for hours to get to a specific store. In Grapevine you can find great deals grouped together for your comfort right on the sidewalk.
Perfectly comfortable, deliciously affordable
If you're not a shopping fan and wish for nothing more than just to buy what you need and get on with things, this event will be right up your alley. Why spend precious time searching several shops when you can see everything readily on the sidewalk? Grapevine's Historic Downtown welcomes you for a fun shopping visit!
Get special presents, don't empty your wallet or credit card
Yes, you can find the deal you've been dreaming of. At the 6th Annual Sweetheart Sidewalk Sale there won't be any price-related regrets. The only thing you might be sorry for is not bringing all your friends with you or not spotting what you're after before other customers. Rest assured there will be plenty of chances to decide what you like best and buy something that's useful, makes you happy, and creates positive vibes.
Why not do the unexpected?
Sure, you know what you need to have and the products you're almost out of. While you do have to replace the must-haves, why not use this event as an occasion to experiment? With all the good deals around you it could be a perfect chance to test a new item, try a different style, and enjoy yourself on the best shopping trip this February!
When and where?
Getting set up with all your comfy shopping gear on? Mark the date for the big sale so you don't get caught up in anything else next weekend. The Sweetheart Sidewalk Sale will open on February 12 at 10 a.m. Curtains fall on February 14 at 6 p.m. Use the days for it to the max so you find your treasured deals and make your Valentine's Day more special!
In order to get to the sale you just need to be on Main Street in Historic Downtown Grapevine. All the products will be right in front of you. No more searches inside shops. This setting makes decisions on gifts a breeze and gives you plenty of time to find something to pamper yourself, too. After all, you deserve a treat after getting through with your best deals. Whether it's clothes, accessories, a cookie, or a handbag, the event is sure to have something of interest for all tastes.
Will you need to buy a ticket?
No, this exciting shopping event is free for all. Just hop in your car and join in the amazing sales and gift ideas. There's no limit to creativity when you're surrounded by low prices and high-quality merchandise. Don't think twice and get all your friends on board! This will be a trip to remember. For gifts, fun, and tasty moments.
When shopping gets special
Come with family, friends, or your significant other and you won't be disappointed. If shopping seemed boring to you until now, you will see how fast you catch on to it when you save big. Take the opportunity to make meaningful savings while getting what you wish for and more.
Come and shop, sales are just a few days away
As of now 67 people have responded to the event, but it can get more crowded as the days pass. Don't let these 2 days go unnoticed and you won't regret it. Style, aroma, and taste blend together at Grapevine's Annual Sweetheart Sidewalk Sale.
See you soon!
Follow me to see more articles like this.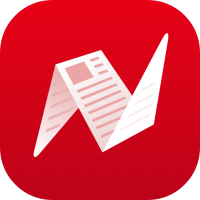 ...