Photo by LivingFlyLegacy / Pixabay.com
Bring your whole family for a fun day at the Frisco Commons next Saturday, February 13, between 8 – 11 a.m. The annual Trick-A-Trout is kicking off in style!
Trick-A-Trout in Frisco will be a great chance for young or first-time anglers to get a taste for fishing. While they try out this sport all the family can have a fun day at the Commons.
Where will the event take place?
Trick-A-Trout will be organized at the Frisco Commons, 8000 McKinney Road. Save the date and check in starting 8 a.m. Gather near the pond, located north of the main pavilion. For this occasion, the pond will be stocked with trout. Don't forget to bring your fishing gear plus bait for this fish-for-all date!
It is reserved for kids aged 16 or under. There is no license requirement. The average size for the fish that can be caught will be around eight to ten inches. Make sure you remember the bag limit, too. Each kid can only have a maximum of five trout caught for the day.
3,000 Rainbow Trout will be released for the delight of the participants. Don't miss this chance to introduce your child to fishing. It can become a lifetime passion!
Can the whole family enjoy themselves?
Definitely! You will be allowed to bring snacks so you can always taste something yummy while figuring how to catch the biggest fish. Drinks are ok too, so don't hesitate to get all cozy and comfortable at the Frisco Commons event. Chairs are on the permitted list as well. There's no chance to miss a fish once you're sitting on your favorite one. There's no reason to leave the rest of the family at home! They can come along, join in the fun, and have tasty treats while cheering for the kids, or taking part in the Adults section of the event.
Do you have to buy tickets?
No, this is a free event. Just bring your smile and good cheer. There will be plenty to go round!
Tips for a successful fishing
Since there is a fine line between great fishing and missing on all caught fish, here are some tips that will help you avoid mistakes and have a great day:
1. Choose small hooks, opt for a lightweight line, and small sinkers.
2. Determine the appropriate bait. In this case you could try whole kernel corn, salmon eggs, marshmallows, or live worms.
Are there any special awards?
Speed and accuracy will be highly valued at Trick-A-Trout. The first 25 kids who will catch their trout will get a special prize. A rod and combo set is the award they can look forward to.
What about the weather?
This event will take place even if the weather is not friendly. Trick-A-Trout is a rain-or-shine occasion. Check out the weather forecast ahead and make sure you bring everything you need to be comfortable.
Is it fishing time for adults too?
Those aged 17 and above can still take a shot at fishing, but it will have to be starting 11 a.m. Keep in mind that a Texas fishing license will be required. You can get it at almost any sporting goods store, so don't let that deter you.
Adult anglers can join in the fun after 11 a.m. and everyone is encouraged to keep fishing to their heart's content. The Frisco Commons park will stay open from dawn until dusk. There will be no shortage of laughter, good catches, and special moments. Share them with your loved ones. Go at it until the fish bite no more!
If you need additional information you can call 972-292-6500.
See you there!
Follow me to see more articles like this.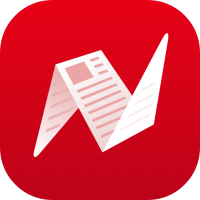 ...