KENNESAW, GA- Ethan Wagner, Kennesaw State University senior has won the top prize on Thursday, August 19 at the Birla Carbon symposium. He won this prize for his research focusing on a durable polymer that can administer electricity.
In addition, the College of Science and Mathematics also acknowledges its 11 Birla Carbon Scholars at the Birla Carbon symposium.
"The dedication of our Birla Carbon scholars is remarkable. I'm inspired by our students' tenacity to perform research in this difficult time. I am grateful to their very talented mentors who paved the way for our outstanding students," said Kojo Mensa-Wilmot, dean of the College of Science and Mathematics.
11 students have been selected by the College of Science and Mathematics. Each of those students earned a $4,000 stipend in order to pursue their individual research interests throughout a unique 10-week summer program founded by Birla Carbon.
Meanwhile, Wagner works in the laboratory of assistant professor of chemistry Graham Collier, Wagner wants to create durable, environmentally friendly as well as low-cost plastic-like substances made of a carbon base that can substitute traditional copper or silver wires as well as can administer electricity.
Wagner said that current industry polymers were very wasteful to make and they had highly toxic byproducts, but the polymer they had created requires fewer steps in manufacturing. That work had interested from the solar as well as electronics industries, like for cell phone screens as well as solar energy panels.
Through this award, Wagner also earned $2,000 in travel funds in order to show his research at the national or regional conference of his choice.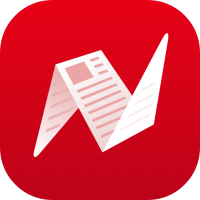 This is original content from NewsBreak's Creator Program. Join today to publish and share your own content.