CUMMING, GA — People in this country sure love Thai food. A lot of people have recognized the delicious flavor of pad thai, Panang curry, and Tom Yum Goong. There are only a few Thai restaurants you can find in Cumming, and here are three of the best of them.
1475 Peachtree Pkwy Ste C5 Cumming, GA 30041 | Monday - Saturday
(470) 695-7377
Thai Basil Kitchen has a lot of returning customers who love their authentic Thai dishes. People always come back for their delicious pad thai, Thai basil fried rice, and Panang curry. If you ever visit them, try their chefs special such as prik king salmon, roasted duck curry, and kra pow steak.
"First, the chicken satay was not overcooked (easy with thin chicken) and fresh, the peanut sauce and side salad were fresh and tasty. The soup of the day - chicken and melon - was incredible," said Charles G. on Yelp. "Second, the pad thai was an enormous serving and seasoned / spiced perfectly".
2950 Buford Hwy Ste 180 Cumming, GA 30041 | 11:30 a.m. - 9:30 p.m. Tuesday - Sunday
(770) 887-8181
Spice 3:16 serves Thai, Chinese, and Singaporean cuisine in one restaurant. For their Thai dishes, they have tom yum soup of vegetables, chicken, or shrimp. They also have green and Panang curry, Thai fried rice, drunken noodles, pad thai, spicy basil leaves, and more.
"The meats and veggies used were super fresh and the curry sauces were thick and rich. The pad thai noodles were also delicious. Everything from the soups, entrees, appetizers, and service were on point. Highly recommended," said Dina C. on Yelp.
1595 Peachtree Pkwy Cumming, GA 30041 | 11:30 a.m. - 9 p.m. Monday - Saturday
Erawan Thai is a 17-year-old business serving Thai dishes in big portions. You should try their signature dishes like curry shrimp pasta, Erawan Rama beef, and pa ram longsong. Or try their best-sellers like the drunken noodles and curries.
Judy Y. on Yelp said their drunken noodle has a smoky flavor as every great Thai noodle has. She also said you can choose the spice level for your food, "they have mild, medium, American hot, and Thai hot".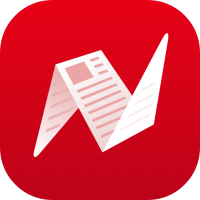 This is original content from NewsBreak's Creator Program. Join today to publish and share your own content.