ATLANTA, GA — Poutine is a dish with a base of french fries covered with gravy and topped with cheese curds. The French-Canadian dish is crispy, greasy, cheesy, and definitely delicious. Try the three best Canadian poutine fries at these three locations in Atlanta.
678 10th St NW Atlanta, GA 30318 | 11:30 a.m. - 8:30 p.m. Tuesday - Sunday
(404) 343-6828
Pijiu Belly serves Candian poutine with an Asian taste. They added teriyaki sauce to the hand-cut fries and mozzarella cheese curds, not gravy. They topped the fries with bacon bits and scallions. The poutines are offered for only $11.
"I was really excited for the Pijiu's Poutine, since it puts an Asian twist on the Canadian dish (with teriyaki sauce), and I was not disappointed," said Valerie Y. on Yelp.
- Wheelhouse Craft Pub And Kitchen:
1479 Scott Blvd Decatur, GA 30030 | 11:30 a.m. - 10 p.m. Monday - Sunday
(470) 240-4945
Wheelhouse Craft Pub And Kitchen serve one boozy poutine. The beef that goes for the fries has been braised by Guinness®. Their poutine consists of fries, cheese curds, brown gravy, and chives besides the beef. Get them for only $13 or $14 if you want an extra fried egg.
"The portions were HUGE! The poutine is outside of the ordinary poutine that I've had in Canada, but it was a good surprise. The braised beef was similar to a hearty pot roast cooked in red wine (stout in this case)," said Karen W. on Yelp.
726 W College Ave Decatur, GA 30030 | Monday - Sunday
(404) 464-5698
Find La Poutine de Georgia only at The Imperial. Their poutine consists of fries smothered with po boy gravy and topped with melted pimento cheese. The poutine costs $7.25 or $9.25 for diced bacon additions.
"I will pretty much always eat the poutine de Georgia and could potentially have a small addiction to the sweet potato fries…," said Meg C. on Yelp.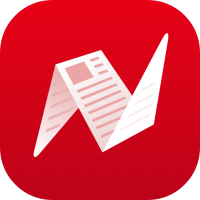 This is original content from NewsBreak's Creator Program. Join today to publish and share your own content.