ATLANTA, GA — Lice is quite hard to remove once they are in your hair. You usually get them from another person who also has lice. The little bugs can make your scalp itchy until you remove them completely. You should find help from these three best professional lice technicians in Atlanta.
Atlanta, GA | 7 a.m. - 7 p.m. Monday - Sunday | (770)-776-7913 | Email: atlanta@licehappens.com
Lice Happens offers lice removal in your own private home. The expert will come to your house discreetly and clean it from any lice. No need to go to a lice salon with them, just call and they will come right away. Taylor S. on Yelp also said that their work is worth the price.
"Someone from Lice Happens came over to my house in the evening and slowly but surely worked on my hair," said Heidi G. on Yelp. She was nervous the lice might come back because her hair is thick and curly. She was glad the technician came back to check on her again to make sure her lice have all gone.
Atlanta, GA | 7:30 a.m. - 11:30 p.m. Monday - Sunday | (404) 618-0472
LiceDoctors is a decades-old business offering lice removal services from expert lice technicians. They will remove the lice including the eggs completely from your hair which only professionals can do. Simply call them and they will come to clean your house of lice in privacy.
"Stacy was very efficient in getting it all done in a timely matter too which I was very happy about since the charge by the hour. We were provided with a follow up plan which seems easy enough to follow," said Shelby B. on Yelp.
6 Executive Park Dr NE Ste T25 Atlanta, GA 30329 | Monday - Sunday | (888) 924-5423 | Email: info@liceladiesatlanta.com
Lice Ladies provides lice removal services privately in their treatment rooms guaranteed through their HIPAA compliance. Guests will be treated by professionally trained technicians who all have 4 years of college in medical or science. They also take high precautions towards the safety of all guests during the COVID-19 pandemic.
"Our family is happily lice free thanks to the team! They took time to explain everything and I learned a ton about home treatment that I can apply in the future," said Tia K. on Yelp.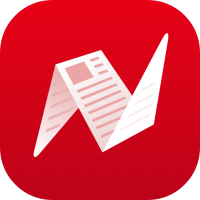 This is original content from NewsBreak's Creator Program. Join today to publish and share your own content.