ROME, GA — A cafe is a good place to think, be laid back, and enjoy your time. The light ambiance it gives is a great place to gather inspiration and find new ideas. You can enjoy your day in a cafe with a cup of coffee and a plate of delicious food. Find the three best cafes to unwind in Rome below.
600 Broad St Rome, GA 30161 | Monday - Saturday | (706) 237-6750
Swift & Finch Coffee roasts their own coffee. Their espressos can be found in their lattes, macchiato, cappuccino, and americano. They also serve teas, smoothies, fraps, and quiches. Try their specialties like the Caramella, chai latte, and dirty chai.
"Yes please! Super cozy gem of a coffee shop! They have a wonderful variety of drinks - the typical coffee/tea drinks as well as some of their own creations," said Catherine T. on Yelp. "The coffee was delicious and priced very reasonably. Service was efficient and friendly. Definitely recommend!".
640 Braves Blvd NE Rome, GA 30161 | Monday - Saturday | (706) 237-6386
The coffee from Lumina Coffee came from local organic non-GMOs ingredients. They are trying to be as environmentally and morally friendly as possible.
You should try their doppio, macchiato, and cappuccino, latte, and mocha espressos. Also try their teas, smoothies, and a huge other selection of beverages. They also serve paninis, salads, toasts, pastries, and sandwiches.
"Got a caramel macchiato and it was probably one of the best I've had!," said Madeline W. on Yelp.
234 Broad St Rome, GA 30161 | Monday - Sunday | (706) 292-0099
Harvest Moon Cafe has breakfast and brunch menus as well as coffee and alcoholic beverages. A lot of people love their stranger burger, fried catfish, and smothered chicken dish. They also come for their coffee, Godiva chocolate, chocolate, Frangelico, and Pernod.
"Wow! The food here was incredible. Asparagus and salmon were cooked perfectly! Staff were polite and knowledgeable," said Atlanta R. on Yelp.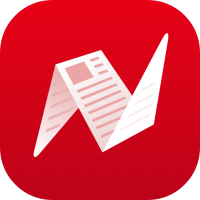 This is original content from NewsBreak's Creator Program. Join today to publish and share your own content.