ATLANTA, GA - Growing vegetables in your apartment or yard in Atlanta can be an enjoyable activity. However, finding suitable plants for each season is also important since not every plant can grow all year round. Here are some recommended vegetables that you can plant from September to August in Atlanta:
Broccoli
You can grow broccoli from seed or its stem, yes stem. Do not throw away your broccoli after you ate the flower to minimize the cost. Broccoli is easy to plant as long it gets enough sunlight, water, and additional nutrition from fertilizer. Place a broccoli stem on the water for five days until one or two roots come out from the bottom. After it gets some tiny little roots, you can place the stem into a pot or soil in your garden. After several weeks of watering them and give additional fertilizer, you can harvest new broccoli flowers and repeat the process again.

Spinach
Spinach is one of the easiest and cheapest vegetables to grow. You can order spinach seeds for a couple of bucks to get thousands of seeds that you can grow inside a pot or in your backyard. You can simply spread a hundred spinach seeds and wait for around a week to get a bunch of microgreens for your salad. You can also place a couple of seeds with around 8 inches gap between each hole to grow a healthy matured spinach in six weeks. Make sure your spinach gets enough sunlight and water to maximize its growth.

Onion
Onion is easy to grow, you can plant onion from seed or from the onion that you have in the fridge since both of them can grow perfectly. Place your onion or seed into a pot of soil or your garden and watering them daily to make them harvest within 3 to 4 months.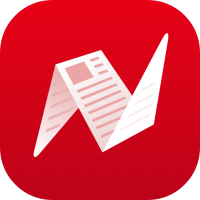 This is original content from NewsBreak's Creator Program. Join today to publish and share your own content.