GWINNETT COUNTY, GA- Gwinnett County Public Schools or GCPS will launch ThoughtExchange. It is a new web engagement tool that will enable district leaders to hear directly from the GCPS community.
This new tool enables participants to share their opinions with confidence assuring that their voices are heard and that various views may come to light around a shared topic of concern.
However, ThoughtExchange is not a website for survey activities. This website encourages interaction as people respond to as well as engage with other people regarding diverse questions purposed by the school district.
Furthermore, those responses will be collected and analyzed as well as the school district will use them for decision-making.
Throughout this fall's Area Board Meetings, participants are encouraged to participate in an online survey in order to identify the topics that they are interested in regard to schools and public education.
Through the survey, participants will be asked to rank a list of topics that the school districts have given. Also, participants will be invited to give their suggestion in additional topics that related to Gwinnett County Public Schools.
Information obtained from this survey will be used to launch GCPS' first "exchange" using ThoughtExchange later this year.
"I hope you will take part in this online survey, assisting us as we prepare to launch ThoughtExchange. Your input today will help ensure our online exchanges discuss topics important to the success of our students and schools. I believe this tool has great potential for creating dialogue within our community and providing our school district with important information on how we can all work together to ensure our children thrive," said Dr. Calvin J. Watts, the district's new superintendent.
Meanwhile, stakeholders can access the survey through this link.
The deadline for the survey is October 12.
For more detailed information regarding the new website, please visit here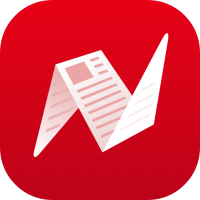 This is original content from NewsBreak's Creator Program. Join today to publish and share your own content.