GWINNETT COUNTY, GA- Six Gwinnett County schools have been named grant recipients from Bosch Community Fund or BCF. They were chosen to receive this award based on their dedication as well as excellence in STEM education. This grant will be used to fund STEM-related projects.
The six schools are:
1. Alcova Elementary School
Alcova Elementary school received a $12,425.00 grant award for its Alcova Computer Science/STEM program. This grant will be utilized to support the purchase of iMac desktop computers for Alcova Elementary School's Computer Science program.
2. Mill Creek High School
Mill Creek High School received an $8,850.00 grant award for its EPIC STEM Experiential Learning where this grant will support the Experiential, Project-Based, Innovative, and more.
3. Northbrook Middle School
This school earned $4,100.00 for its Northbrook Engineering and STEM Exploration Lab. This grant will be used to support Northbrook Middle School's Engineering as well as STEM Exploration Lab project.
4. Osborne Middle School
Osborne Middle School earned an $11,625.00 grant award for its Designing Outdoor Learning Spaces Brings STEM to Life. This grant will be utilized to support project-based and inquiry-based STEM learning opportunities at Osborne Middle School.
5. Jackson Elementary School
This school got a $5,000.00 grant award for its Jackson Elementary Robotics and STEM Lab. This grant will be used to support STEM as well as robotics programs at Jackson Elementary School.
6. Paul Duke STEM High School
This school received an $8,000.00 grant award with STEM focus of grant in STEM Team's Hoop Dreams. This grant aims to support the construction of a hoop house and related fees such as hoop house building supplies, aquaponics supplies, and more.

Meanwhile, the BCF was founded in 2011. It is the corporate foundation for Bosch in North America aiming to give community engagement as well as philanthropic support. They support STEM education that has a focus on three goals.
The three goals are:
- Support the talent pipeline as well as discuss and solve the science knowledge gap
- Support environmental education with stewardship
- Support conservation as well as restoration of natural resources
For more detailed information about this grant, please visit here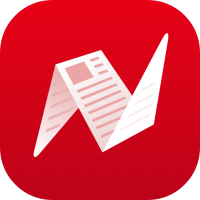 This is original content from NewsBreak's Creator Program. Join today to publish and share your own content.