KENNESAW, GA- This fall, Bernard A. Zuckerman Museum, a part of Kennesaw State University's School of Art and Design presented two exhibitions.
The two exhibitions are "This Mortal Coil" and "The Labor of Remembrance" which were curated by Director of Curatorial Affairs, Cynthia Nourse Thompson.
Those exhibitions already started on Saturday, August 28, and will be ended on December 11.
"The two exhibitions are interrelated in dialogue, as they seek to mitigate emotional suffering and mortal pain. This imposing presence of fear and loss is compounded by images, which while beautiful, are laden with sorrow and despondency," said Thompson.
There are 17 prominent contemporary artists who worked In the "This Mortal Coil" exhibition, they introduce a visual dialogue as the images are, at times, showed via a despairing lens, pleading for empathy, suffering as well as a sacrifice as shared universal causes.
In addition, Mortality, as well as loss, can be seen in Martha McDonald's "The Weeping Dress,". It is a crepe paper garment hand sewn and dyed based on Victorian mourning rituals. Thompson said that the work provided a remarkable glimpse into the first year of a widow's bereavement process of that era.
Meanwhile, in "Only their Silhouettes," where Piper Shepard's elaborate floral lace veil displays an attempt to overlook disparaging feelings.
Furthermore, In "La Linea del Destino," Oscar Muñoz observes the reflection of his face in a pool of water as well as he watches as it seeps between his fingers and slowly dissolves.
Through these exhibitions, visitors can also see "Do Not Abandon Me" by Louise Bourgeois, "The Labor of Remembrance", and more.
For further information regarding this exhibition, please visit this link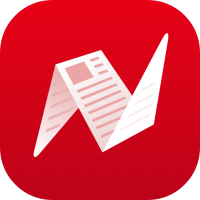 This is original content from NewsBreak's Creator Program. Join today to publish and share your own content.