ATLANTA, GA — Korean tofu soup, or Sundubu Jjigae, is a hot red-broth dish loved by a lot of Atlantans. The soups not only contain tofu, but also dried kelp, anchovy stock, mushrooms, egg, and seasonings. Many have loved and ordered them over and over again. So what is it that makes them so good? Find out yourself by trying the three best Korean tofu soups in Atlanta on this list.
5280 Buford Hwy NE Ste C Atlanta, GA 30340 | 10:30 a.m. - 9 p.m. Monday - Sunday
(678) 205-0555 | +1 678-205-0555
This So Kong Dong Tofu House is famous for its tofu soup which has a lot of variety. You can order mushroom, kimchi, veggie dumpling, veggie as well as oyster, beef, pork, roe, and tripe tofu soups from this restaurant.
"The tofu soup here is comforting, the broth is rich, hearty, and complex, and they have tons of different options AND combos," said Elizabeth C. on Yelp.
3645 Satellite Blvd Duluth, GA 30096 | 9 a.m. - 11 p.m. Monday - Sunday
(678) 475-9170
Jang Su Jang has a wide variety of soon tofu — another name for Korean tofu soups. They have them topped with seafood, mushroom, kimchi, pork, dumpling, korean miso, fish roe, and gopchang. They also have them paired with galbi, Korean BBQ beef ribs, to create a more delectable duo.
"Their spicy Korean tofu soup + galbi were AMAZING! Love that they don't skimp on the sides and give you a pretty big portion of healthy purple rice," said Yvonne W. on Yelp. "The beef slices in the tofu soup were thick and the seaweed side was the best".
- Stone Bowl House - Woo Nam Jeong
5953 Buford Hwy NE Ste 107 Atlanta, GA 30340 | 11:30 a.m. - 9 p.m. Thursday - Sunday
(678) 530-0844 | Email: stonebowlhouse@gmail.com
Stone Bowl House -Woo Nam Jeong is a korean restaurant serving tofu soup. They have spicy tofu soup with shrimp and oyster that cost around $11. They also serve other Korean soups and stews also containing tofu.
"It was really good. I typically don't like seafood in my tofu soups but this one was really good," said Elizabeth W. on Yelp.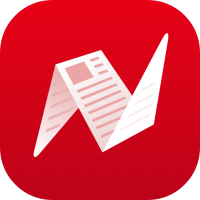 This is original content from NewsBreak's Creator Program. Join today to publish and share your own content.