ATHENS, GA — If you are a freshman or someone interesting in becoming a UGA student, you better check out these four tips from UGA students.
The first one is given by Rachel Henderson, who is currently majoring in special education and minoring in social work. According to her, you shouldn't put so much pressure on choosing a path, just pursue things that will make you happy and be better personally and professionally.
Find a mentor can also be the best decision since it will make you more confident in facing some of the more heavy and scary parts of life.
The second one is given by Aliya Abdulla, who is currently a Doctor of Pharmacy student. According to her, success is defined by you, so be honest with yourself about what success means to you and what you are passionate about. Knowing both of them will help you get closer to your goals. Always remember to believe in yourself.
The third one is given by Kevin Nwogu, who is currently majoring in business management and minoring in leadership in student affairs. According to him, you should focus on those that really matter to you. It's so easy to get carried away when we want to accomplish certain things, but in fact, many things are actually fleeting and temporary.
Therefore, you should spend more time with people around, showing them your love and making memories that are worth remembering. He also said it's okay to make mistakes and wrong decisions, be patient in the learning process.
The last one is given by Eric Okanume, who is currently majoring in biological science on the Pre-MD/MBA track. According to him, it's okay to not know things sometimes and to ask others for help. He also said when he felt anxious, stressed, and overwhelmed due to the pandemic, he tried to think about the privileges he has and be grateful for them.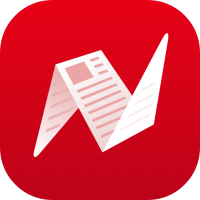 This is original content from NewsBreak's Creator Program. Join today to publish and share your own content.