ATLANTA, GA - Satay is a dish in the form of pieces of meat pierced with skewers and then burned, topped with peanut, sambal, and soy sauce. Initially, satay is made from beef, then created with buffalo meat, chicken, fish, shrimp, and even tempeh. But the cut material that was pierced with a satay prick and burned is still held as his identity.
Satay has a distinctive taste with base ingredients of various meats from chicken, goat, to rabbit. Uniquely satay has different variations, such as savoury bean sauce. Initially, Americans seasoned meat with only salt and pepper. But after getting to know kebabs that are typical middle eastern cuisine, Americans also like to eat beef or goat by roasting with spices. That is the beginning of satay as a favourite food of American society. The word satay is from Tamil, namely data which means meat.
Geographically, satay first became a food introduced by Indonesia. Almost every region has a variety of satay sellers. Not just Indonesia, in some countries such as Malaysia, Singapore, and Thailand, satay becomes an easy food to find.
Savoury food connoisseurs are certainly no strangers to this one food, distinct taste and presentation make this food stand out compared to other foods. Let's take a look at 3 of the best satay restaurants in Atlanta.
1. Poor Calvin's
The restaurant is founded in 2012, has an Asian theme with a south Vietnamese twist. Calvin Phan, the owner has the vision to give a new feel to traditional cuisine & that is what lures many customers to return to visit Poor Calvin's. The combination of seasonal ingredients obtained from local vendors with Eastern flavour recipes and food presentation with a Western touch produces an unforgettable experience when eating at this restaurant. This place is perfect if you want to try satay, but it does not have a seasoning that is too strong on the tongue. You can visit this restaurant at 510 Piedmont Avenue Northeast & their operating hours are:
Monday to Thursday: 5 PM to 10 PM
Friday to Saturday: 11:30 AM to 3 PM
Sunday: 5 PM to 10 PM
2. Nan Thai Fine Dining
Like its name, Nan Thai Fine Dining is a Thai restaurant that offers you the experience of Thailand cuisine in a delicate atmosphere. Their satay is using Thailand spices and has a distinct flavour. It is best to order a tom yum when you eat their satay because they compliment each other. The restaurant is decorated and design with a touch of Thailand's well-known art pieces as if you were eating in Thailand. This restaurant is a good place for you to eat satay with a subtle sour and spicy taste. They are located at 1350 Spring Street NW. And they open every day.
3. Trader Vic's
For those who want to eat but want a quieter atmosphere, Trader Vic's is the right place to eat. They are located at Hilton Atlanta, 255 Courtland St., and is packed with visitors every weekend. Although there are other alcoholic drinks, wine becomes the main menu. More than 1,000 wine brands from around the world are available. Their satay took a spin-off Asian satay recipe that has a savory to fresh taste.
A variety of dining options in Atlanta can be a destination for culinary tours. Start with typical to contemporary food with a variety of flavors offered in various places. So, don't miss the satay menu while in Atlanta, buddy! Make sure your holiday moments are more enjoyable by visiting the places to eat delicious satay above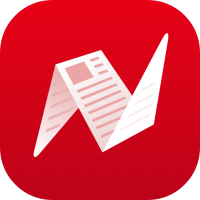 This is original content from NewsBreak's Creator Program. Join today to publish and share your own content.