ATLANTA, GA - An egg tart is one of the snacks that are popular in America. An egg tart is a sweet snack, and a type of mini pie made from milk dough, cream, sugar, and egg yolk, which is then given the contents of egg custard on it, which is golden brown-yellow.
Egg tart in 2011 was listed on CNN's list of the 50 most delicious foods in the world. A good egg tart is an egg tart that has a fragrant aroma and does not smell fishy. While the surface is smooth and smooth. To produce this smooth top layer, the custard layer must be stirred well and let stand for at least an hour until the air bubbles are gone before pouring in a baking sheet.
Generally, we know there are two types of egg tarts on the market, namely the outer layer is made of crust pastry and some are made from puff pastry. Later there is a variant of egg tart that is a hit, namely cheese tart which is a combination of egg tart and cheesecake. So egg tart with stuffing topping cheesecake. For those of you who want to taste the deliciousness of this egg tart, you can visit one of the egg tart outlets below!
It is one of the famous egg tart places among college students, due to their friendly price and location near universities. They sell many kinds of pastry from savoury to sweet and from cold to hot, you name it. At locations, you can dine in or take out, but due to pandemic sitting place is limited and distance. Want to know their locations and open hours? Check the link https://www.highlandbakery.com/locations
2. Sweet Hut Bakery
If you like sweets, this place is one of the reputable places you need to know. They are open in many locations and have a good price. What's more, they are available in several online services like Uber eats and they also have their app you can download on the play store and they are open every day, so you can just stay at home and enjoy the amazing desserts! Check out their location and opening hours.
•Doraville: 9:00 am - 9:00 pm
•Duluth: 10:00 am - 10:00 pm
•Midtown: 11:00 am - 10:00 pm
•Marietta: 11:00 am - 9:00 pm
•Lenox Hours: 10:00 am - 9:00 pm (Sunday 11-7)
*Plano: 9:00 am - 10:00 pm
3. Canton House
Last but not least, this restaurant mainly sells dim sum and other Chinese food. But their egg tart is not to be messing around with, it is fluffy and eggy but not in a bad way. If you plan on eating with other people but also want a good egg tart as a dessert, this place is one of the top places! They are located at 4825 Buford Hwy NE, Chamblee, and open every day.
Speaking of places to eat delicious egg tarts will be endless. Especially if you are a foodie, there will be a lot of places that are dear if missed. Not only egg tarts but various other menus must also be tried and do not forget to buy souvenirs.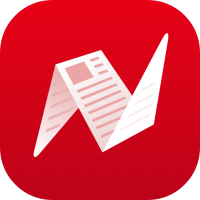 This is original content from NewsBreak's Creator Program. Join today to publish and share your own content.