SOUTH FULTON, GA - Public Street Lighting is a light infrastructure that brightens the road at night. With this, people feel helped to see more clearly the road/terrain at night. Traffic safety is improved & road users will be safer from criminal activities/ actions.
Some functions of Public Street Lighting are as follows:
1. Safety issue, because the lighting corresponds to the field of the road and the speed of the vehicle through it.
2. Economy, which is related to the smooth distribution of goods. If the street lights are bright, the traffic can be smooth & the transportation of goods can be faster.
The local government, as the one responsible for the successful procurement of street infrastructure, must consider many aspects, such as the location, road terrain, and the type of lights installed. 4 other aspects of particular concern in the process of installing street lights are:
1. Strong average lighting, the relevant parties such as the Regional Transportation Office should pay attention to the strong magnitude of the light based on the maximum speed allowed against vehicles passing through it.
2. The distribution of light, the spread of light on the highway is something to note. The distribution of light itself is a strong comparison of illumination in the middle (median) of the path with the roadside, where the ratio should not be more than 3:1.
3. Street lights have to pay attention to the specifications of the lamp type used & color changes will affect the objects subjected to the light. Choose a variety of lamps that can make a good color distinction against the things it illuminates.
4. For a foggy or dusty territory it is very appropriate if using SON or SOX lights.
However, another more influential thing is the opinion of the general public. Public participation is crucial so that the street lights installed can be more beneficial. The South Fulton Public Work Program invites you to participate and provide feedback directly. In this online meeting, you will be explained the plan for the construction of street lights and live interaction sessions. Note the time and code of the room below.
• Date : Thu, 2 September 2021
• Time : 6 PM
• Zoom Link : https://us06web.zoom.us/j/89611294149?pwd=N0cwbzZoS1l5cHY2T3FpeW9ZNjE0Zz09
•Meeting ID : 896 1129 4149
•Password : 750428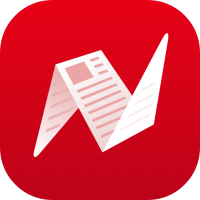 This is original content from NewsBreak's Creator Program. Join today to publish and share your own content.