ATLANTA, GA - First created in 1943 by Ignacio "Nacho" Anaya, the first nachos consisted of fried tortilla chips with liquid cheese and stocked with jalapeño chili (large Mexican green chili). Currently, nachos have a lot of variations by still using tortilla chips as the base ingredient. There are many types of cuisine, vegetables, fruits, or sauces to eat with nachos. Some mixtures include:
•Minced beef/chicken
•Pieces of jalapeño chili
•A variety of chili or Mexican pepper
•Bombay onions
•Salsa (sauce from tomato slices, onions, chilies, garlic, and cilantro leaves)
•Guacamole (sauce from avocado fruit)
•Red beans cooked twice (Mexican style)
•Sour cream (sour white cream)
•Pieces of tomato fruit or lettuce leaves.
Sounds tempting, right? Don't hold back anymore and visit the best nachos restaurants in Atlanta. Here are some highly recommended restaurants.
1. Nuevo Loredo Cantina
The restaurant, which has always been a favorite choice since 1992, is located at 1495 Chattahoochee Ave. NW. Chance Evans make this restaurant because of his love of Mexican food. And he was not half-hearted, ranging from experienced chefs with Mexican cuisine to restaurant decorations that give the atmosphere as if we are in the hometown of nacho. Since its operation, this restaurant has become the choice for visitors who want to experience authentic Mexican cuisine. If you plan to have a meet-up or a date, this place is the right choice to go. They are open every day from 11 AM to 10 PM.
2. Alma Cocina Downtown
Unlike Nuevo, Alma Cocina gives a modern and contemporary touch to Mexican cuisine. That is what distinguishes this restaurant from others & the restaurant's customers also varied from young to senior. Using fresh and best local ingredients and then served in lunch with seasonal guacamoles and salsa, and traditional Oaxaca chicken full of flavor. Coupled with the best alcohol-mixed make the dining experience here is enjoyable. Their dipping is tasty, so if you want to eat some good but with many selections, this place is the one. Their locations are at 3280 Peachtree Rd. NE, Terminus 100, and open every day from 10 AM to 3 PM and 5 PM to 10 P
3. Hankook Taqueria
Last but not least in this list, Hankook Taqueria is a fusion restaurant of Mexican-Korean cuisine. They offer some usual menu like nachos tacos, Korean BBQ, or bibimbap and creates unique sauces and spread for nachos. Despite being a fusion, their taste is not bad at all. Many young people go there to take a bite or even a meeting. Their price range is quite affordable without cutting on their ingredients. So, if you feel like some adventure to a new taste, this place is the one to go. Their location is at 4474 Chamblee Dunwoody Road, Dunwoody. Their operational time is:
M-T 11 AM - 9 PM
Fri-Sat 11 AM - 10 PM
Sunday 11:30 AM - 9 PM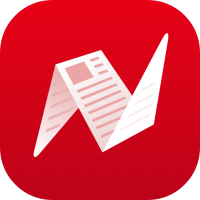 This is original content from NewsBreak's Creator Program. Join today to publish and share your own content.