ATLANTA, GA - Dim sum is a Cantonese term that means 'little food' while in Mandarin it is called Dianxin which means 'little from the heart' or 'touches your heart'. By the small portions per serving and the amount is not much, only about three to four pieces in one plate or container of bamboo steaming.
This snack originated from the Silk Road, especially in parts of Central Asia, wherein the Han Dynasty was a route that was often passed by traders, laborers, and farmers. farmers and merchants need a place to rest and then stop by for a moment to the tavern, to enjoy tea and snacks. This snack is what we now know with dim sum and then came the term yum cha which means to drink tea together while eating dim sum.
Initially, dim sum was only cooked by steaming and served in a "later" (round steaming made of bamboo), but along with popularity, various innovations developed dim sum variants including how to cook it. Currently, dim sum is not only cooked by steaming, but also fried, roasted, steamed, or using a special technique of "fried in water". The variety and taste of dim sum are greatly influenced by the restaurants that served it.
One of the dim sum restaurants that you must visit to try the original taste of dim sum is Lanzhou Ramen. This restaurant serves Chinese specialties that are presented with a touch of modern taste. The restaurant was founded in 2017 by Fu Li Zhang to introduce Chinese cuisine to the American public. Their vegetarian dim sum is made with fresh local ingredients and has a subtle sweet taste from the vegetable. if you prefer meat fillings, they also have varieties meat start from chicken, cow, to seafoods. accompanied with noodle, the dim sum taste even better.
Since its opening, the restaurant has gained a proud reputation. Many news media, magazines, and even Doraville Major Donna Pittman also enjoy the food here. The restaurant is located at 5231 Buford Highway in Doraville's Pine Tree Plaza. Restaurant operating hours are Monday to Sunday 11 AM to 8.30 PM.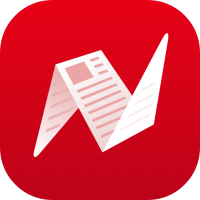 This is original content from NewsBreak's Creator Program. Join today to publish and share your own content.