ATLANTA, GA - Atlanta Contemporary will hold an exhibition titled "Inward, Outward, Forward" showcasing Lucinda Bunnen's wide selections of photography throughout her career.
Bunnen is an artist-collector and a pioneer in Atlanta photography. She has spent over 50 years making intricate artworks that circle the theme of wonder, fear, magic, and mystery of life.
This exhibition will highlight her significant work in Atlanta's art community through her philanthropic work, along with other artists' works from her collection.
The exhibition will begin on September 18, 2021, until January 9, 2022. Following the Atlanta Contemporary's fall exhibition schedule, right after their long break in August.
Atlanta Contemporary is the right place to appreciate Bunnen's work and life, she is one of the founders of this institution in 1973, back then the name was still Nexus.
Bunnen goes against the wave of mainstream conceptions that says photography is a narrow medium. Instead, she strives towards a new way to uncover many artistic expression possibilities.
She unravels the technique by toggling inward and outward. Inwards means where she looks into her personal life, manipulating images around her backyard or her room.
She also looks outward, this is the process where she looked at people around her, how stranger lives their life, places near her, or places far away. She collects artwork by other artists to decorate her home, and she is also collaborating with other institutions to add to their collections.
She made spaces for herself to develop her skills in creating works of art, she then invested her time in advocating for her community to open opportunities for others. She also steps forward to open new ways for art to engage, inspire, and surprise people.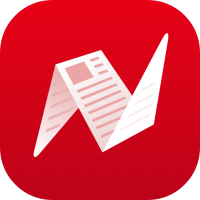 This is original content from NewsBreak's Creator Program. Join today to publish and share your own content.