BUTTS COUNTY, GA - Jackson Lake is a water reservoir in Butts County, Georgia, and is occasionally used as a wakeboarding arena. People from Atlanta and other neighborhoods usually come to this lake to try wakeboarding either as a beginner or a pro.
People who never try this sport find it hard at first. Here are some tips for everyone who wants to try wakeboarding for the first time:
1. Tough on your arm
Wakeboarding is a sport that needs body balance and a strong grip. Ring after the boat is starting to get faster, you have to pull the rope and strengthen your grip. A warm-up before going into the water is highly recommended to reduce the risk of getting a cram in your arms.
2. Do not underestimate the water
Slamming your face into the water surface can be hurt. The water surface is not a surface landing, especially when you are dragged by a high-speed boat. If you are a beginner, wearing safety equipment will reduce your pain after you slam your body into the water surface.
3. Choose a shorter rope
A shorter rope will help you to stand up more easily. A longer rope is dedicated to a pro who wants to make some wakeboarding tricks and is not suitable for beginners. If you choose a shorter rope, you can also hear the instructor's voice more clearly.
4. Look straight ahead
Do not lose your focus and look at another direction or your wakeboard bindings. The most common thing that the beginners do is looking at the wakeboard binding to see the skipping board. Looking at another direction will change your body pressure to your feet and can cause you to fall into the water.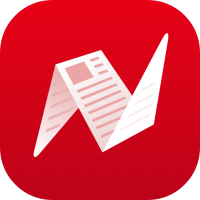 This is original content from NewsBreak's Creator Program. Join today to publish and share your own content.