ATLANTA, GA - Bali is a beautiful small island in Indonesia, Southeast Asia. There are several Indonesian restaurants in Atlanta that serve Balinese foods that you can try. Here are several Balinese foods that you have to try when you visit Atlanta:
1. Satay lilit
Satay lilit is a meat-wrapped skewer. The meat is mixed with coconut milk, grated coconut, and many other spices. This dish is usually made from minced pork, minced chicken, or minced fish. In Bali, the sticks to make satay are made from bamboo.
2. Babi guling
In English, babi guling means suckling-roasted pig. This dish is considered to be a communal dish since it's usually made with a whole pig. Babi guling is often served with many side dishes such as lawar, sambel embe, satay lilit, and betutu chicken.
3. Betutu
Betutu is usually made from either chicken, duck, or pork. The meat is stuffed with various spices such as red chili, ginger, cumin, garlic, a lot of shallots, pepper, and many more. Betutu needs at least eight hours to make and is considered to be a Balinese legacy. Every bite of this dish is rich in flavor. To enhance the taste, you better eat it with warm rice and sambal.
4. Lawar
This dish is made from chopped green beans, grated coconut, chili, and chopped meat. The meat usually comes from chicken, pork, goat, duck, or a combination of them. There are two types of lawar including red lawar and white lawar. The redness of red lawar comes from the animal's blood to give a savory flavor to the dish. Meanwhile, the white lawar does not contain any animal's blood.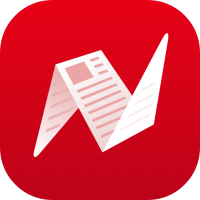 This is original content from NewsBreak's Creator Program. Join today to publish and share your own content.