ATLANTA, GA - Many fruits and vegetables are growing seasonally, following the weather and humidity on the play they grow. The prices of fruits that grow in peak seasons are usually lower since the supplies are abundant.
Georgia is a state that produces many seasonal fruits that you can find across the state, especially in the city of Atlanta. Here are some seasonal fruits that you can for a cheaper price find in Atlanta right now:
1. Apples
Apples are usually harvested during August through November when the trees are full of these red juicy fruits. Apples are suitable for people who are into weight loss programs since they contain lots of fibers and water that can fill the stomach pretty fast. This fruit can also help to maintain heart performance since it can lower blood cholesterol levels within our body.
2. Grapes
Grapes are native fruit from Central Asia and the Mediterranean. This fruit is harvested from July until October. Grapes are widely used as jam, wine ingredients, syrup, raisins, juice, or just eat them raw. Grapes contain many vitamins A and water, make them suitable to be served as desserts. There are many species of grapes that are distinguished by their taste, seeds, water contains, and colors.
3. Persimmons
Persimmons are mostly harvested from September through November. Persimmons are characterized by their orange peels and fibery fruits. This fruit tastes sweet and usually will be used to make a puree, candy, preserved food, or just eat raw. Persimmons contain many vitamins A, vitamins C, and manganese that help blood clotting. Easing enough persimmons for a long period of time can also increase antioxidants that can avoid serious health conditions such as stroke and cancer.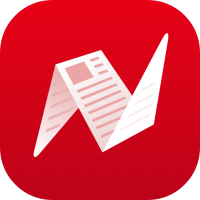 This is original content from NewsBreak's Creator Program. Join today to publish and share your own content.