KENNESAW, GA- Mohammad Masum, a Ph.D. student in Analytics and Data Science of Kennesaw State University will participate in a postdoctoral fellowship at Emory University Hospital.
Masum said that the interdisciplinary nature of that program has been incredibly helpful in broadening his horizons.
"Not only did I have courses in statistics, mathematics and computer science, I benefited from talking to a diverse group of students who come from different professional backgrounds and have unique perspectives. In the end, I have become a more well-rounded researcher who can approach problems from a unique angle," added him.
His research has focused on data applications in the health care industry while attending Kennesaw State's School of Data Science and Analytics.
In addition, with the help of KSU faculty such as his Ph.D. advisor, Hossain Shahriar, Masum has become an author as well as co-author for thousands of papers.
During the coronavirus pandemic, he also implemented his newly gained skills in order to build a machine learning model. This machine uses Covid-19 infection data to project future cases in the population.
Furthermore, he also assisted develop a search query algorithm that enabled health care professionals to quickly search using thousands of research publications to extract the most pertinent bits of information connected to coronavirus best practices.
His dissertation focused on the use of machine learning as well as equipment that is able to measure brain waves.
Masum said that that bit of research had implications for those who suffer from seizures, as they potentially had a way to process information from the machines as well as could more accurately predict if that patient was at risk for seizures down the road.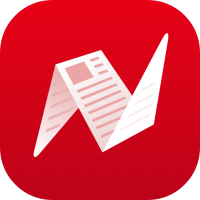 This is original content from NewsBreak's Creator Program. Join today to publish and share your own content.